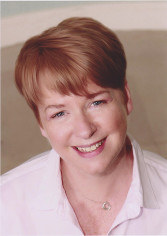 About the artist
Colette Clail is a Dublin based artist who paints mostly in oils, but also uses watercolour, ink, acrylic or oil pastels from time to time to achieve a particular effect. She is inspired by the natural world so landscapes, seascapes, skies and flowers are favourite subjects. Whether painting from her home studio or sketching in nature, she likes to capture the feeling of a place in rich and bold colours, striving for impact rather than realism.
Colette, driven by curiosity, loves to experiment with different techniques and mediums but her favourite is oil for studio work and pen, ink and oil pastel for on-location sketches. Driven also by the desire to constantly learn and grow as an artist, she regularly attends
workshops and training given by prominent Irish and international artists, both in person and online.
Artists statement
I have taken an unconventional route to becoming an artist, stopping along the way to do so many other things, but I have been painting consistently for about 10 years. During that time, my technique and style has changed and I have moved from representation to a more impressionist and often abstract approach to my subjects.
I strive for the feeling of joy and play in my work and I try to achieve this with a bold, loose approach. But colour plays the main role in my paintings and I often start with a value sketch and let the painting dictate what colour it needs as I go along.

Please explore my website to see more of my work. You will also find me on Facebook and Instagram or out and about sketching in Wicklow or Dublin. If you do, be sure to stop and say hello.